We offer Innate Choice Supplements due to their superior quality. Innate Choice supplements are delivered to you just how nature created them. They have not been chemically altered in any way. There is never anything synthetic. They are always 100% natural. You may order them here and have them ready for pick up on your next visit or contact us for other arrangements.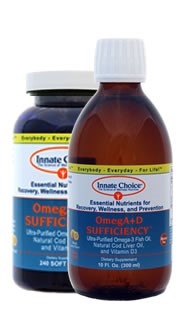 Omega A&D concentrated capsules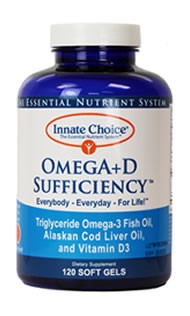 Synergy Spine and Nerve also offers you a wide variety of high quality supplements at a discount through our partner Vital Nutrients. You can create a Vital Nutrients account and have your supplements shipped directly to you.
Click the button below to setup your account online or call 888-328-9992.
**YOU MUST USE GROUP CODE 0900 TO GET A DISCOUNT. IF YOU DON'T ENTER THIS CODE IN THE REFERRAL CODE FIELD OR PROVIDE IT OVER THE PHONE, YOU WILL BE CHARGED FULL PRICE.**